Dewalt 110mm Tile Cutter, 1200w, DW860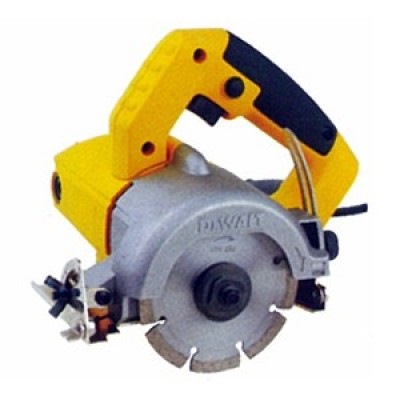 Product Details
Powerful 10.8 Amp (1,300 watts) motor delivers the cutting power to cut through granite, porcelain, concrete and other stone materials.
Lightweight (6.6lbs) and compact Premium 4 3/8 inch diamond Blade allows the user to cut ceremics and stone materials up to 1 3/8' deep wet or dry
At 13,000 rpm max no load speed, it provides plenty of speed to complete the user applications.
Bevels to 45 degrees for quick and precise angle cuts 13 inch water line feeds water to the blade decreasing dust and increasing blade performance and life
Lockon button reduces user fatigue durign production cuts Adjustable depth of cut allows users to cut at various depths
Dust sealed switch protects the unit from contamination and prolonges the life of the unit
Rubber overmold grip provides increased user comfort and ergonomics.
Questions?
Please
log in
to post a comment