Louison Aluminium Telescopic Straight Ladder LTS09, H-10ft,262cm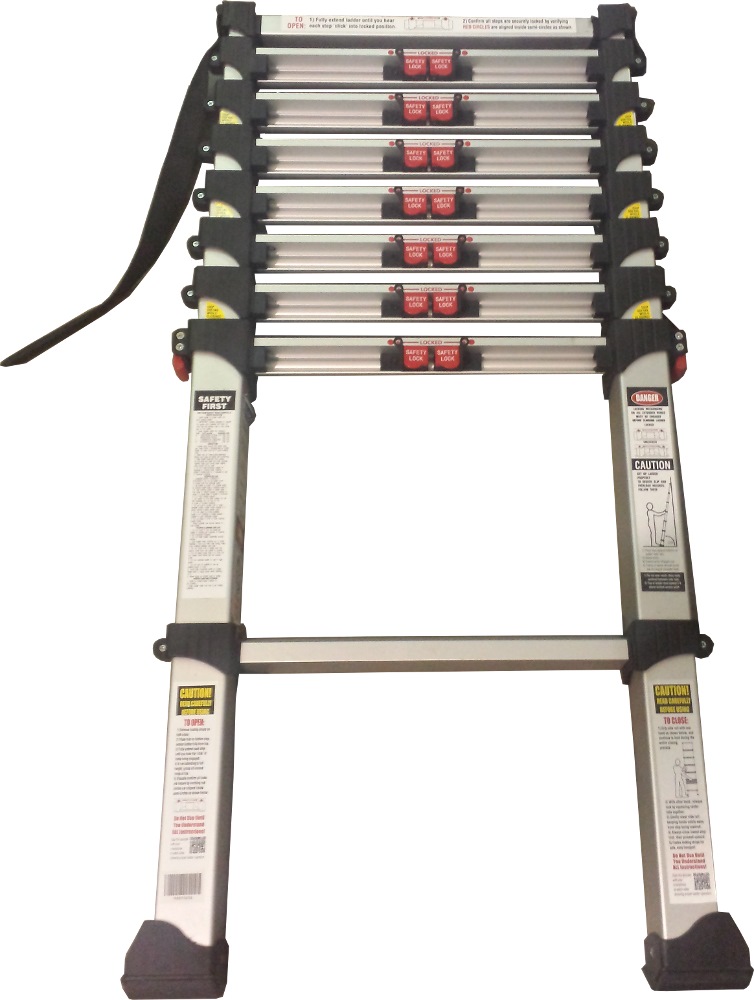 Product Details
No 1 Product Function
1. This product with exact and excellent design, safety and durable, the design of safety-stop lock performs the function that makes this product adjust working height discretionally.
2. When use, open relevant steps according to working height, that means the heightof extendable & retrable laddercan adjust.
3. When ladder close, its volume is small, so that it can save shipping cost, also it is easy to carry and store.
No 2 Product Function
1. This product can be used for office, family, factory, market, hotel, inn etc, occations where need to climb up;
2. The security working angel between ladder and floor shall be 65-75 degree, when working, two extendable & retractable pipe thimbles on the top of the ladder must be touch metope together.
Questions?
Please
log in
to post a comment